The Amalfi Coast is the ideal place to get married. Every corner of this land is a romantic spectacle in which to set your love ceremony.
Couples from all over the world come to the Divine Coast to live the most romantic day of their lives. Amalfi, Ravello, Atrani, Positano and all the corners of the Amalfi Coast arouse unforgettable emotions in those who visit them and fall hopelessly in love.
Through the floral arrangements for the day of your wedding we will know how to harmonize the best of your ceremony, making the Day of your fateful "YES" unforgettable.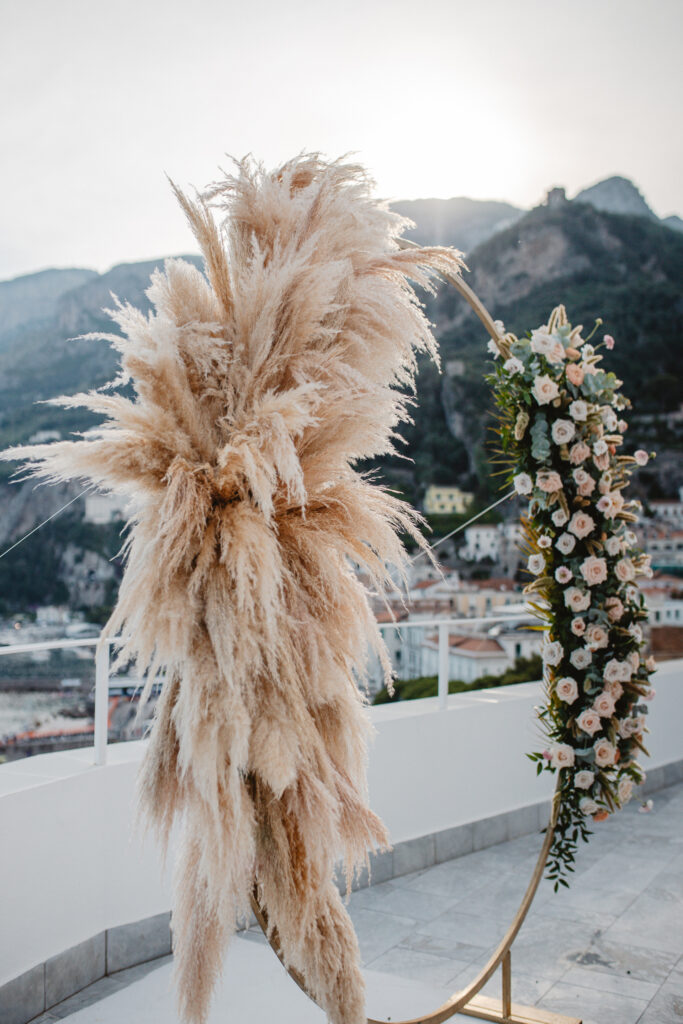 The ancient villages, historic churches, picturesque landscapes and streets full of history will make your wedding day magical. We will take care of all the floral aspects of your ceremony, from the compositions for the altar, to the bouquet, to the arrangements for the location of the ceremony.